0
New York— February 24, 2020
MMX welcomes our newest partner, Daniel Hoinacki, to the team! Daniel will join Brian Leftwich in the New York Office.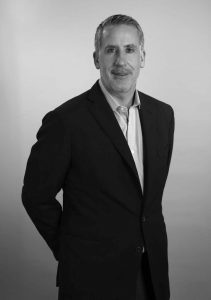 About Daniel Hoinacki
Daniel previously held senior client development roles at a number of prominent hedge funds, including York Capital, Tricadia Capital, and Carlson Capital, with global client coverage responsibilities across a broad range of investor types. Prior to Carlson, he was a Principal in the Fund Investment Group at Moore Capital, a New York-based macro hedge fund, where he managed outside investments in venture capital, private equity, real estate, real assets, and hedge funds as well as a fund of hedge fund business unit, Alstra Capital, which he spun out and served as President and Lead Portfolio Manager.
Prior to Moore, Daniel was a Senior Investment Consultant at Graystone Consulting, which was acquired by Morgan Stanley, where he advised family offices and ultra-high new worth clients. He began his investment career at Glenwood Financial, a Chicago-based fund of hedge funds. Daniel attended the University of Illinois at Champaign-Urbana and earned a double major in Finance and International Economics. He also earned an M.B.A. from The University of Chicago Graduate School of Business and holds the Chartered Financial Analyst designation.
About MMX Management
MMX Management, with offices in Minneapolis and New York, is an alternative investment business development, capital raising, and advisory firm with a handful of top tier hedge fund, private equity, private real estate, and direct investment clients whom we represent in the marketplace. Our team has helped to build and grow dozens of alternative investment businesses, and over the course of our careers have raised billions from our trusted institutional investor and family office relationships. MMX focuses on building businesses that withstand the test of time, and connecting investors with only the highest quality teams and opportunities available.