0
Minneapolis — July 18, 2018 – MMX welcomes our newest partner, Brian Beh, to the team! Brian will join Mark Marxer, Chris Manlove, and Adam Gruver in the Wayzata, MN office in addition to Brian Leftwich in the New York office.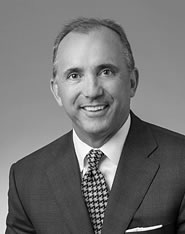 Mark Marxer, Managing Partner at MMX, commented on Brian's addition: "I am thrilled to announce the addition of Brian Beh to the MMX team. Brian spent his career building businesses and relationships in the investment community with integrity, hard work, and honesty. Brian comes to us with the same core value system we adhere to at MMX and we are excited to have the opportunity to bring in another seasoned and proven professional as we continue to expand our business and key partnerships."
About Brian Beh
Brian has over 30 years of investment industry experience with 25 of those years specific to the investment management business. Most recently Brian served as President and Principal at First Light Asset Management where his primary focus was on marketing and client service. Prior to First Light, Brian spent 22 years at Roxbury Capital Management, serving in a variety of senior roles with the last 7 years as Chairman and Chief Executive Officer. Brian played a significant role at First Light and Roxbury helping both firms become nationally recognized investment organizations. He achieved this in part through his significant network of relationships with national and regional pension consultants, large single and multi-family offices and other investment capital pools across the country. Brian started his career at John Nuveen and Co. and Kemper Securities in Chicago. He holds a Bachelor of Science degree in Journalism from the University of Iowa.
About MMX Management
MMX Management, with offices in Minneapolis and New York, is an alternative investment business development, capital raising, and advisory firm with a handful of top tier hedge fund, private equity, private real estate, and direct investment clients whom we represent in the marketplace. Our team has helped to build and grow dozens of alternative investment businesses, and over the course of our careers have raised billions from our trusted institutional investor and family office relationships. MMX focuses on building businesses that withstand the test of time, and connecting investors with only the highest quality teams and opportunities available.