Our Team Has Raised Billions in Various Funds, Strategies, and Geographies
Plain and simple, we are business builders.  Our team has over 65 years of experience in building alternative investment businesses and raising capital from institutional investors. Founded in 2010 by Mark Marxer and Brian Leftwich after building out the Hedge Fund Placements Group, Private Equity, and broader Alternatives Business at a major investment bank and building dozens of alternative businesses throughout their careers, MMX is comprised of five professionals with extensive experience located in both Minneapolis and New York.
From traditional Long Short Equity to Municipal Bond Market Making, we have worked with a broad range of strategies. From Family Offices to Sovereign Wealth Funds, we have closely covered and personally know an even broader range of institutional investors. Continuing with our theme of simplicity, our team knows the alternatives space like no other, and our capital raising record shows it.
MMX launched in 2010 with three professionals and one mission – to connect best in class alternative investment managers developing thoughtful business models with top tier investors. We work diligently to position our managers to capitalize on the present generational opportunity and build each business according to its specialized needs.
MMX guides our clients through all aspects of their business cycle, lending our years of experience to a suite of services ranging from drafting all documentation and asseessing the competitive landscape to growing an investor base in a strategic and targeted fashion. By partnering with a select group of only the most talented managers, we are able to strive to find strategic partners throughout the globe. From banks, endowments, foundations, family offices, public and private pension funds, and sovereign wealth funds, institutional investors know that our team will only bring the best to their table.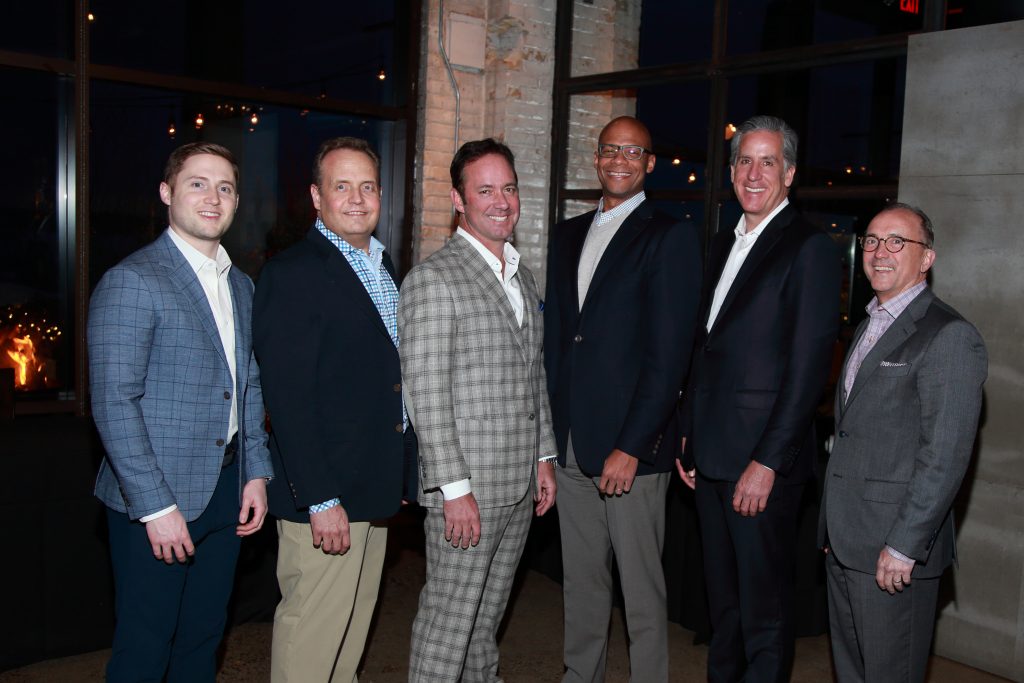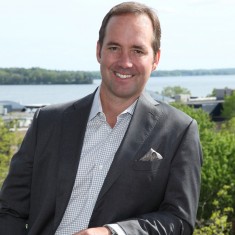 MARK MARXER
MARK'S BIO
Mark is Managing Partner and Co-founder of MMX Management based in New York and Minnesota. Previously, he was Managing Director and Global Head of Hedge Fund Placements/Advisory within the Alternatives Distribution Group at Citi in New York.  Mr. Marxer was recruited specifically to build out the HF placements business from scratch in 2006.  Prior to joining Citi, Mr. Marxer was a Senior Managing Director and the Chief Marketing Officer with Black River Asset Management.  Previously, he was a Founding Partner of RedSky Partners, where he was also a Managing Partner and Chief Operating Officer.  Prior to RedSky, Mr. Marxer was a Senior Vice President and Director of Alliance Hedge Fund Investments with Alliance/Bernstein Capital Management.  He was a Vice President and Director of Marketing with American Express Asset Management.  Mr. Marxer earned his Bachelor of Science in Business from Oregon State University. Mr. Marxer brings over 27 years of business development and asset raising experience having raised over $13 billion in the Hedge Fund, Private Equity, and broader alternatives space since 1994.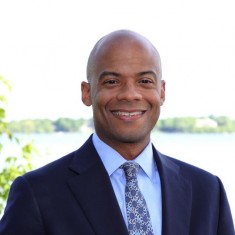 BRIAN LEFTWICH
BRIAN'S BIO
Brian is a Partner and Co-founder of MMX Management based in New York. Prior to starting the firm in 2010, he was a Director in the Alternatives Distribution Group at Citi in New York. While there he advised and raised money for a variety of firms across multiple industries (private equity, hedge funds, infrastructure, real estate, venture capital, private placements). Prior to joining Citi, he was a Vice President in the Private Equity Group at Merrill Lynch, brought in to help start and build a sub-group specializing in Hedge Fund Placements. Previously, Brian was an Associate in M&A (Media and Telecommunications) Investment Banking and Private Wealth Management at Morgan Stanley in New York and London, as well as a Healthcare Investment Banking Analyst at Salomon Smith Barney. He earned an A.B. in Politics from Princeton University in 1995 and his M.B.A. in Finance and Accounting from Columbia Business School in 2000. Brian brings over 25 years of business development and advisory experience in the alternative investment, M&A and corporate finance industries.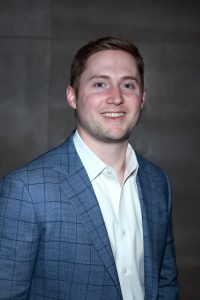 ADAM GRUVER, CFA
ADAM'S BIO
Mr. Gruver is a Partner at MMX Management and is based in Minneapolis, Minnesota. He joined MMX as an Alternative Investment Analyst before advancing to roles as Vice President and Partner. Prior to joining MMX, Mr. Gruver spent time at Mid American Financial Group. He has more than 9 years of business development, capital formation, advisory experience across the private equity, venture capital, hedge fund, and direct investment spaces. Mr. Gruver earned a Master of Science in Finance from Vanderbilt University's Owen Graduate School of Management, a BBA in Finance from the University of Wisconsin – Eau Claire, and is a CFA® charterholder. Mr. Gruver also sits on the Children's Council at Children's Minnesota. He lives in Minnesota with his wife and two daughters.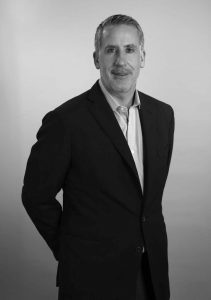 DANIEL HOINACKI, CFA
DANIEL'S BIO
Daniel J. Hoinacki, CFA is a Partner at MMX Management. Prior to joining MMX, Daniel previously held senior client development roles at a number of prominent hedge funds, including York Capital, Tricadia Capital, and Carlson Capital, with global client coverage responsibilities across a broad range of investor types. Prior to Carlson, he was a Principal in the Fund Investment Group at Moore Capital, a New York-based macro hedge fund, where he managed outside investments in venture capital, private equity, real estate, real assets, and hedge funds as well as a fund of hedge fund business unit, Alstra Capital, which he spun out and served as President and Lead Portfolio Manager. Prior to Moore, Daniel was a Senior Investment Consultant at Graystone Consulting, which was acquired by Morgan Stanley, where he advised family offices and ultra-high new worth clients. He began his investment career at Glenwood Financial, a Chicago-based fund of hedge funds. Daniel attended the University of Illinois at Champaign-Urbana and earned a double major in Finance and International Economics. He also earned an M.B.A. from The University of Chicago Graduate School of Business and holds the Chartered Financial Analyst designation.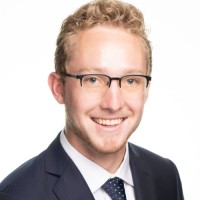 TJ MARXER
TJ'S BIO
TJ works as Associate Vice President for MMX Management based in Minnesota. Prior to joining the team at MMX, he served as a summer intern for the firm in both 2016 and 2017 in the role of Alternative Investment Marketing Specialist. In the summer of 2019, TJ worked as an intern for Wafra Inc. working with the alternative finance and private equity and venture capital teams. Mr. Marxer holds a bachelor's degree from Pepperdine University in International Finance after graduating with the class of 2020 and spending a year abroad in Argentina. Mr. Marxer will also have a lead role in MMX's Impact, ESG and philanthropic verticals, which will include investment managers, research and dialogue around its importance and assist in value creation within the local and national investment communities.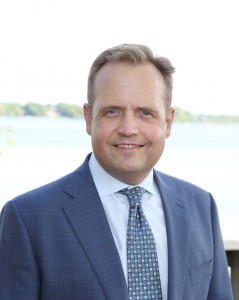 CHRIS MANLOVE, CFA
CHRIS'S BIO
Mr. Manlove is a Partner at MMX Management, based in Minnesota, and joined the team in 2010. Chris has 23 years of business development and investment experience and previously was Managing Director of Client Relations for Deephaven Capital Management, LLC, where he was responsible for marketing the firm's global multi-strategy and single strategy hedge funds to pension funds, endowments, foundations, investment consultants, family offices, and hedge fund of funds. Prior to that, Mr. Manlove was Director of Institutional Sales and Client Service for AXA Investment Managers, Inc. where he was recruited to develop the group's institutional marketing and client service capabilities. Previously, he was a Vice President of Institutional Sales for Advantus Capital Management where he lead the firm's institutional marketing and client service team. Mr. Manlove has a Bachelor of Arts from Gustavus Adolphus College and an MBA from the Carlson School of Management at the University of Minnesota. He is a Chartered Financial Analyst and member of the Twin Cities Society of Security Analysts.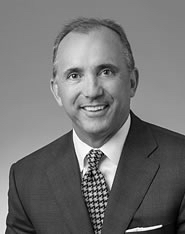 BRIAN BEH
BRIAN'S BIO
Brian has over 30 years of investment industry experience with 25 of those years specific to the investment management business. Most recently Brian served as President and Principal at First Light Asset Management where his primary focus was on marketing and client service. Prior to First Light, Brian spent 22 years at Roxbury Capital Management, serving in a variety of senior roles with the last 7 years as Chairman and Chief Executive Officer. Brian played a significant role at First Light and Roxbury helping both firms become nationally recognized investment organizations. He achieved this in part through his significant network of relationships with national and regional pension consultants, large single and multi family offices and other investment capital pools across the country. Brian started his career at John Nuveen and Co. and Kemper Securities in Chicago. He holds a Bachelor of Science degree in Journalism from the University of Iowa.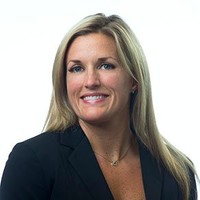 MOLLY JASPER
MOLLY'S BIO
Molly Jasper serves the role of Operations and Partner Services for MMX Management based in Minnesota. Prior to joining MMX, Ms. Jasper spent time at Eco Alpha Asset Management, an asset management firm dedicated to solving for issues associated with burdened resources (water, agriculture, and energy efficiency). She served a variety of different roles that included client service, marketing and branding, business development and compliance. Prior to Eco Alpha Asset Management, Ms. Jasper spent 6 years as a research and marketing analyst at AWJ Capital Partners, LLC, a fund of hedge funds. She has more than 11 years of experience in the investment management business. Ms. Jasper holds a double major in Finance and Business Economics from Saint Cloud State University. She lives in Minnesota with her husband and two children.